Veterans Day: More Than Just a Day Off
"Guess what? We don't have school November 11th! I think it's Veterans Day or something. Want to hang out?" "Sure, why not. I'm so excited we have a day off!"
This is a common conversation between students going to school. The idea is that Veterans Day should be more than just a "day off."
Veterans Day, originally known as Armistice Day, is a federal holiday in the United States observed each Nov. 11 honoring those who have served the country in war or peace — dead or alive. Veterans Day is a day to honor military veterans. The U.S. armed forces are made up of the six military branches: Air Force, Army, Coast Guard, Marine Corps, Navy and, most recently, Space Force. Each branch is important and respected.
How much do you know about Veterans Day and what our country is all about? How much do you know about the armed forces and what they sacrifice themselves for: protecting our flag.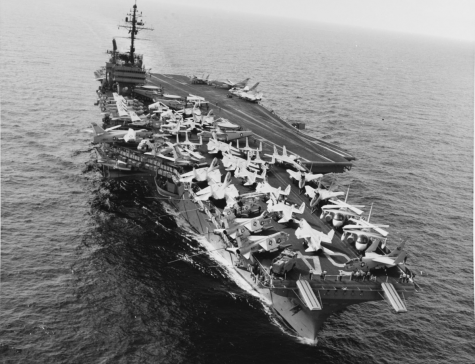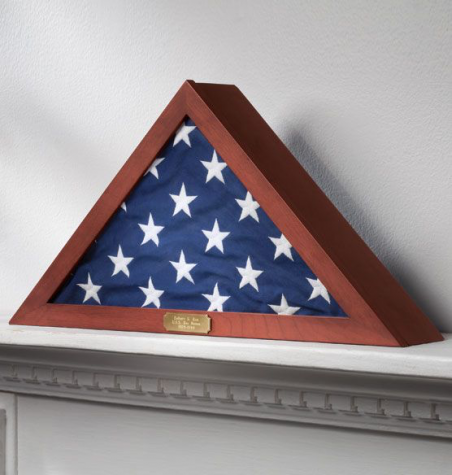 Our U.S. flag is symbolic and important. The stripes represent the original 13 Colonies and the stars represent the 50 states. The colors are symbolic as well: Red symbolizes hardiness and valor, white symbolizes purity and innocence, and blue represents vigilance, perseverance and justice.
When a member of the armed forces passes away on duty, that person's family is sent a folded flag in a frame. When a service member is killed, two uniformed members will come to your door to notify the family.
People in the armed forces risk their lives and face the chance of never seeing their families again. They are loyal to the flag. This is why we sing songs like the "Star Spangled Banner" as the national anthem. This is why we have freedom. We, as people of the United States, stand united under the flag.
My grandpa Douglass Lee joined the Navy at 17. He spent six years — four years on active duty and two years in the reserves — on the USS Constellation CV 64, also known as the Old Connie. He traveled to many countries and did many jobs on the ship. His favorite was playing music for the officers. 
The USS Constellation was built in 1854 and was the last sail-only warship designed and built by the United States Navy. The USS Constellation was decommissioned in 1955 after 100 years of service. Located in Baltimore's Inner Harbor, this vessel is the only surviving ship from the Civil War era. It is now a National Historic Landmark. There are also antique items on display, including cannons and medical instruments.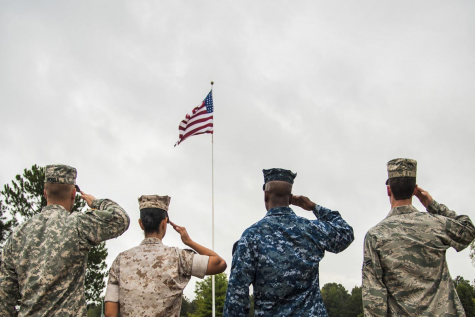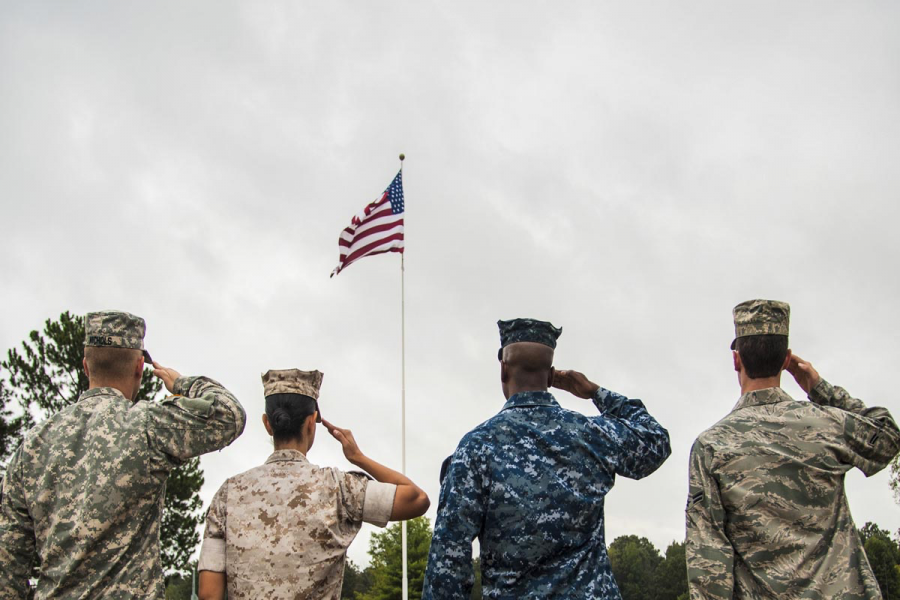 According to nps.gov, "The 22-gun sloop was active for 100 years and served in several military conflicts. The vessel also played a central role in ending the foreign slave trade. The USS Constellation attempted to stop slavery by capturing slave ships off the coast of Africa. Total, the crew captured three slave ships and freed 705 Africans, including 199 women and children."
According to https://www.ussconstellation.org, "The aircraft carrier, Constellation served gallantly throughout four generations to protect our National Security and interests abroad while maintaining free passage through the Pacific and Indian Oceans in military conflicts from Southeast Asia to the Middle East."
All together, Veteran's Day is more than just a "day off." Veterans Day is all about respecting and honoring those who have served our amazing country- in any branch of the U.S. armed forces. As San Ramon Valley High Students, a lot of us have relatives, grandparents or even parents who have served for our country and as I had a grandpa who had served, I feel that as a student in America, we should respect those who have risked their lives to make our country a better place.