SRVHS senior commits to Princeton for football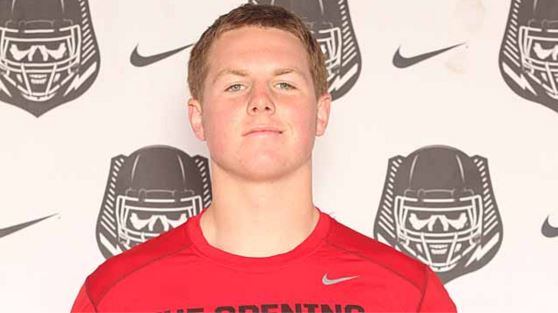 Kevin Davidson, senior at SRVHS, committed to Princeton University for football on National Letter of Intent day on February 3, 2016, after having verbally committing to UC Davis in the summer of 2015.
It was a difficult decision for Davidson, who plays Quarterback for SRVHS' Varsity Football team. He said, "I choose Princeton over Davis because of the potential coming out of the school. There is an equal opportunity at each school to play in the NFL but the career path at Princeton completely exceeds 99% of the other schools including Davis."
Davidson has been the starter all four years of his high school career- three years at SRVHS and one at McClymonds High School in Oakland, California. Davidson left SRVHS because he believed he could succeed in a different environment.
The recruiting process is a very time consuming part of a student's high school football career. Davidson has been in this process since his freshman year.
He said, "The recruiting process has been brutal and fun at the same time. Overall, it is a stressful process because of all the makeup that covers the truth from the coaches. You never know what they are thinking and it is a very untruthful situation. I'm glad I made the decision I made because I will be surrounded by the smartest people in the world."
Princeton football has a rich history of excellence on and off the gridiron. The team has won a total of 28 National Championships- 22 of the first 40. It played its first game on November 6th, 1869 against Rutgers; it has a 67% winning rate and a long winning tradition. The record speaks for itself: 791 games won, 369 losses and 51 ties.
Davidson and his family are pleased by the decision he has made to further his education and football career at Princeton University. The future looks very bright for this young man as he attends one of the most prestigious schools in the world.