The Swift Effect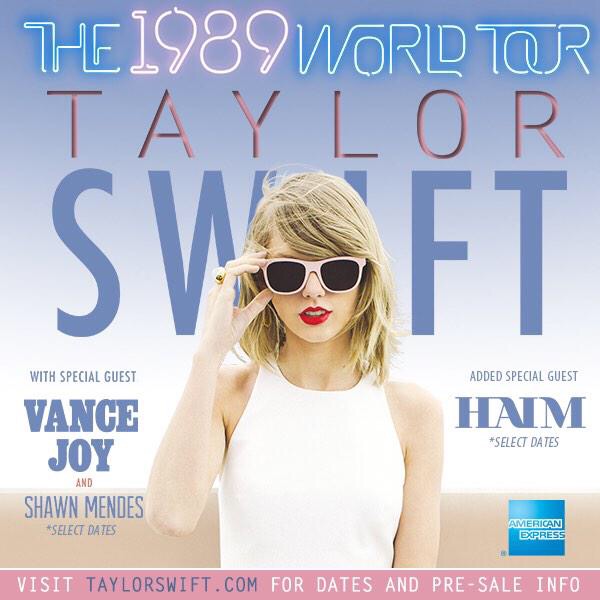 I was never really that much into Taylor Swift and surely would not have called myself a "Swifty." But that all changed with the hype and frenzy surrounding the release of her newest album, "1989"
Taylor Swift is a major star. She used to fit under the country-pop genre but with her newest work, she went completely pop.  Scrolling my Facebook feed in advance of the release, I began to notice comments from teens to 20-somethings and beyond expressing their anticipation. I found myself joining in and shelling out cold hard cash for a piece of the phenomenon.
So, like countless others, I've fallen under the sway of the "Swift effect," the influence she has over the culture of her fandom and her fellow performers.
Pop Culture
The power she has on pop culture and her fans is amazing. "Holiday 2014" was one like no other for a group of adoring "Swifties". With the success of her "1989" album she wanted to share her joy and sent out personalized gifts to fans around the country.
A six-minute video, admittedly most likely produced by her PR people, went viral as scene after scene showed unsuspecting fans opening gifts including hand-written messages penned by the superstar herself. Her charitable work is impressive as well. For the third year in a row, in 2014, Swift was named No. 1 on the 20 "celebrities gone good list" put out by DoSomething.org.
Positivity
You can look long and hard, but will not find one swear word in her new album, which lies in stark contrast to most popular music today. Her music is based on the concept that a positive attitude can get you through even the worst of times. She is proving that marketing her albums doesn't require the use of vulgar terms and suggestive themes.
Friendship
Judging by her posts on social media, her relationships with such artists as Lorde, HAIM, and Selena Gomez are built on mutual respect. On the red carpet at the Golden Globes last month, Lorde talked about how much she admired Swift and commented, "I just think she's very wise."  As far as the HAIM sisters are concerned, their friendship has only grown stronger.  Taylor recently took to Twitter to announce that she would be "touring with the SQUAD," adding HAIM to her already promising tour line-up and celebrating their Grammy nomination for Best New Artist. As for Selena Gomez, she has said in an interview with the UK's Daily Mail. "Every single problem I ever have is healable by Taylor Swift! If I ever I have an issue, Taylor has gone through it, because she's older than me, and she gives the most thought-out answers."
Politics
In the 2014 congressional election, Swift's name even pops up in the political campaign.  A retiring Democratic senator from Iowa, Tom Harkin, mentioned her in a comment about a female Republican candidate, inferring that even if she was as "good looking as Taylor Swift, she would not be right for Iowa." In response, candidate Joni Ernst fired back, answering a reporter's question about the comment by saying, "We're just gonna shake this off and keep going." In the end, although it may not be because of Taylor, Ernst is now the newly elected senator from Iowa. This is a prime example of the effect that one artist can have on someone or something completely out of their normal target audience.
Swift, 25, though no longer a teen, has had a far-reaching effect on those of us living the teenage experience.  Her first single from this new album, "Shake it off", has proved to be a massive hit.  I've often heard students at San Ramon Valley High School humming or singing "to this sick beat," a line from the record. With the release of the complete album, it is no wonder that "1989" sold more copies opening week than any other album in the past 12 years.
Her music is everywhere. The Swift effect is not something you can't easily … shake off.