Teens at All-Male High School Start Feminism Club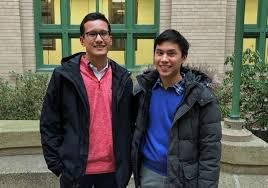 High school students Matias Benitez and Matt Chen launched a feminism club, inspired by Emma Watson, at their all-boys school to change classmates' perceptions of feminism as only a women's issue in September 2017.
 "People think it's a movement for women by women, you can't make a real change unless everyone is involved," Matias said. According to The Washington Post, the boys and their classmates in the club tackled ideas such as gender inequality, sexual harassment, and toxic masculinity, deciding teenage boys need to be a part of the solution.
Assertiveness is often seen as negative in women but positive in men- a pattern Matt has spotted in his school.
 "The only difference between those two teachers is their sex," Matt said. Matt has noticed over several years inside his school the different treatment between men and women, even in his teachers. Such as Matt hearing his classmates call a female teacher too harsh, but not the same to male teachers acting the same.
The club got encouragement from schools nearby, such as their all-girls sister school, Marymount, and together discussed the issue and shared experiences. The girls shared instances that they were harassed and mistreated, one girl spoke up about being catcalled coming to school that morning. Matt was shocked by how frequent these experiences were.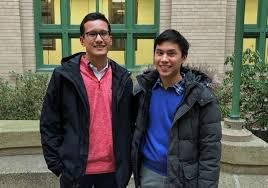 "I couldn't imagine having to worry about someone violating my personal space in the way that they do every day," Matt said. Both schools then started a conversation on how to create a safer environment in school for girls.
Regis, the all-boys high school, chose to focus on women's issues as their yearly social justice topic, which Matias and Matt believe HeForShe helped set in motion. 
 Throughout the following year, sexual assault allegations against Brett M. Kavanaugh, and stories on Harvey Weinstein came across feminism movements, introducing new discussion topics for the HeForShe club to spread awareness on. The #MeToo movement also spread lot's of awareness on these current assault stories, protesting for these victims.
 In January the club joined the Women's March in New York City, followed by Matt and Matias attending the United Nations Commissions on Status of Women.
 When Matias's sister suggested the idea of a feminism club it began as a joke, but Emma Watson's speech on males advocating for gender equality led Matias to suggest the idea to his friend Matt. They then formed a HeForShe club, which grew to 40 boys; Matt and Matia were surprised, they expected skepticism on why boys should be included to fight on this topic.
Feminism clubs and movements are all around the world, though not very common in all-boy high schools, especially launched by boys. Past feminism movements are what inspire teenagers to spread awareness on the topic. Similar to the HeForShe club, other feminism clubs branch out to discuss related topics, such as harassment and mistreatment in the workspace.
After the club launched these boys now speak up when they hear misconceptions about feminism, such as being a feminist means you hate men, or feminism lowers male status.
"Feminism isn't just by women for women," Matt said. "It's for everyone."