Turner Stanton: Alumni for Town Council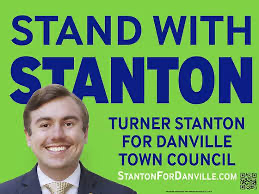 Handing out masks and interacting with citizens, Turner Stanton, Danville Town Council candidate, spent the morning of November 1st at Danville's farmers market. Racing against the clock of November 3rd, Stanton prepared to secure some final votes before being put on the ballot of the most politically involved election in history.  Challenged by COVID-19, the virus that has been tackling America since mid-March, Stanton shares how his campaign experience has been an unconventional one.
Stanton and his campaign team, including students from San Ramon Valley High School, as well as Monte Vista High School, set up at the farmer's market as early as 6:30 am every Saturday to win the townspeople's votes. 
Stanton said the hardest part of his campaign was, "added background work to keep the public and our team safe." Not only did they deal with the challenge of social interaction wearing masks, but they took extra measures to have hand sanitizer, disinfectants, social distancing and more. 
He also confronts how difficult it is to interact with the people of Danville. "When on the Council," he says, "you're expected to know everyone's name." It is as much of a struggle to properly speak with a mask as it is to convey facial expressions. It is also difficult to make conversation with people on an intimate level when you're at least six feet away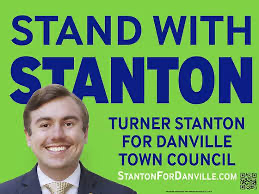 . 
Stanton has made his campaign loud and clear by involving people of all ages, from students to the elderly, and hanging up his signs all around town. He also visited San Ramon Valley High's Youth and Government delegation to discuss the motives for the election as well as how the process has been.
Being an alumni of SRV himself, Stanton shared how the classes and extracurriculars that motivated him the most to get involved in politics were Youth and Government, and Leadership. Both were inspiring and motivational, and were the kickstart for Stanton's successful political career.
In regards to the election, Stanton said, "The biggest thing is: people need to vote. This is the year there's really no reason not to vote." Understanding the gravity of the November 3rd turnout, Stanton assures people that the best thing they can do is be politically involved and do their part. Stanton remained optimistic for the near future, and one of the many SRV alumni that has carried on to do great things.