SRVHS junior gets a taste of the big screen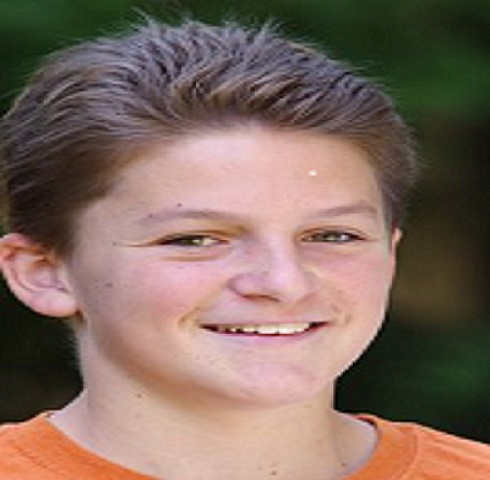 Many students find it difficult to balance schoolwork, social life, personal aspirations, and other priorities. But for junior Ethan Bartley (11), following his childhood dreams has propelled him into a career.
Bartley's film debut occurred this past month in the premiere of the film, The Boat Builder, which revolves around the unlikely pair of a retired marine and a young boy who bond together while building a boat. Bartley played the role of a juvenile delinquent who gives the main character some trouble throughout the movie.
When he recalled his cinematic experience in The Boat Builder, he noted how interesting it was to meet Christopher Lloyd, an actor most famously known for his role as Doc Brown in the Back to the Future series. Bartley recalled how conflicted he felt in filming a scene with Lloyd. While he wanted to personally create a positive first impression of himself to the actor, his script called for Bartley's character to be rude to Lloyd. Yet he enjoyed later having pleasant interactions with the famed actor off set. Bartley draws most of his inspiration for acting from actors such as Lloyd who he feels "change people's lives."
The Boat Builder has so far been the pinnacle of Bartley's acting career. His prior acting experience includes being involved in school theatre productions such as last year's musical The Addams Family, where he played the character Pugsley. He has also participated in outside productions. He will soon make an appearance in the theatrical adaptation of Footloose in Pleasant Hill.
Bartley's love for acting began in his younger years, when he watched Disney Channel and was intrigued by how the actors could inspire viewers through the characters they played.
His career further developed as he auditioned for the play Much Ado About Nothing from a theatre production company in Lafayette two and a half years ago. It was this first play in which he developed a love for performing and the feeling which comes with it. He reflected on the thrill he felt of performing his first play and recognized how that feeling has motivated him to continue his career. Since then, his résumé has grown.
Although Bartley had a fairly quick transition into the world of acting, pursuing his passion did not come without struggles. He admitted to the hardship of memorizing lines and shared that one of his main difficulties is establishing a relationship between his character and the audience. He explained that in order to create a believable mood, he often has to put up a facade during performances which may differ with his personal emotions. However, he accepted this as a part of the acting world and even said that it could be fun to play a character who is different from himself.
When asked what advice he would give to young people aspiring to be actors, he suggested that those people "follow those dreams, because even auditioning for a small role could maybe lead to something big."