Gracie Abrams gets vulnerable in debut album Good Riddance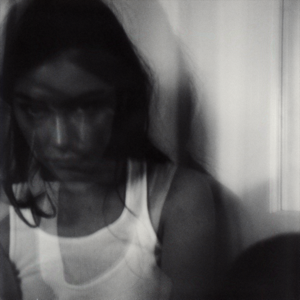 The one staple throughout all of Gracie Abrams' work, from 2020's Minor to 2021's This Is What It Feels Like, is her ability to detail the most raw and sensitive lyrics in her music. Good Riddance carries on the pattern perfectly.
Abrams had established her role early on as the flawless combination of Taylor Swift and Phoebe Bridgers with her previous EPs. Aaron Dessner, who has credits on the last five Taylor Swift albums and a collaboration with Phoebe Bridgers, produces each song listed on the debut album Good Riddance. The similarities among them are clearly visible, yet at the same time each song takes on its own individual sound. 
The opening track "Best" immediately indicates how honest Abrams sets out to be on this album. She confesses, "And I destroyed every silver lining you had in your head / All of your feelings, I played with them" while Dessner contributes the soft acoustic guitar and light percussion.
The second song, "I know it won't work," had rightfully gone viral on TikTok – in an album full of sad ballads, Abrams still flaunts her ability to pen a pop banger that could easily cause someone to dance and cry at the same time. 
"Full machine," the standout third track, allows Abrams to flex both her songwriting and vocal abilities. A painfully underrated song, she utilizes her breathy voice to paint a picture of longing over an ex she still loves. She writes in the emotional bridge, "I'm a forest fire,  you're the kerosene / I had a life here before you, but now it's burning."
Prior to the album release, Abrams instructed fans to listen to the album's entirety with headphones and in order. I would also strongly recommend that as well – you'll be able to catch quieter, almost hidden production by Dessner and hear the full story unravel. The album begins on a depressing, regretful note. But as you venture through the tracks, you'll find a more positive theme shine through the self-deprecating lyrics and folk sound.
My personal favorite and the second-to-last track, "The blue," reveals the hopeful message of unexpectedly finding someone after a rough past. She takes on strong vocals and dreamy beats, which contrasts her breathy, shaken voice frequented in the previous songs. 
The 6-minute closer, "Right now," ends the album on an optimistic note. She opens the song with worry and anxiety over a new life away from her home, a reality that many people her age must experience. She yearns for her hometown and family, yet at the same time now feels like her true self with newfound freedom. It's a refreshing closing track, giving listeners a sense of hope and positivity for the future.
My one criticism for Good Riddance would be the number of songs with similar, repetitive choruses. We see in "Best," "Where do we go now?", "I should hate you," and "The blue" that the lyrics are unvarying and often repeated numerous times. For example, the entire chorus of "Where do we go now?" is simply the lyrics "Where do we go now" restated 8 times. Gracie Abrams has already proved that she thrives through her lyricism, so I was slightly disappointed upon hearing those few songs.
However, even with repetitive choruses, the Good Riddance still feels like a great debut album with some room for improvement. After all, we can't expect an artist's first full-length album to be perfect. But it sets the pace for Abrams' future projects, and if they are anything like this album, we can anticipate they will be just as exceptional.