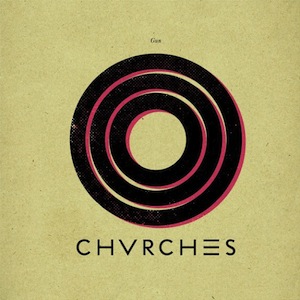 By: Marc Wolford
Odds are, if you live in America, and you listen to the music most Americans listen to, whatever that may be, you've probably never heard of Chvrches (pronounced churches). but their debut album The bones of what you believe in is definite reason you should.
Chvrches is a small, three person pop-synth band from Scotland, with mild acclaim all over the U.K. Initially pegged for early success, as evidenced by being ranked fifth on the BBC's Sound of 2013 list of the most promising new music talent.  From there, they were signed on to Gassnote Records.Their biggest hits off the album are The Mother we share, and Lies, all of which were initially recorded and produced in a basement in downtown Glasglow.
In their song The mother we share, strong electronic influences start the track out, and give way to a more vocal-  focused song, reminiscent of Lorde. their song "Lies" is the inverse, it starts out with the same strong vocals that set the stage, and fade out in the second half of the song, just to come back in a climactic finish.
While they cite a wide variety of artists as inspirations, (from Whitney Houston to Depeche mode) the layman could relate their style to pop singer and DJ, Ellie Goulding. Their songs feature clear female vocals, and heavy electronic elements, but it would be a stretch to label them anything beyond that. They also retain a fair amount of individuality by staying on the edge of alternative.
Chvrches may not be an itunes sensation and their music is a little off the beaten path, but in the end, they are definitely a detour worth taking.