As students, we are guided by many people. Our parents, teachers, coaches, and friends all play a vital role in shaping who we become as adults. Yet, influence is not exclusive to our personal communities. Influence can come from anything, or anyone. This year one of the most relevant and groundbreaking athletes revealed that the way they influence the world was changing. 
On August 9, 2022, Serena Williams announced her "evolution away from tennis ", stating that she wanted to concentrate more on expanding her family and other ventures. This marked the end of her extensive 27 year long professional career. In that time, Williams redefined the sport of tennis. Not only did Williams win 73 career singles titles, 23 career doubles titles, and over 94 million in career winnings, but she did it while combating gender, race, and economic discrimination. 
WIlliams was born in Michigan in 1981 and grew up in Compton, California. Before she was even born, Williams' father had decided that she and her sister were going to play tennis because he thought it was a way for their family to escape poverty. She initially trained with her father but when she turned nine, moved to Florida in order to be coached by Rick Macci. At 14, she made her debut in professional tournaments. By the time she was 18, she had risen to the top ten in rankings. In her career she broke many records and made strides in the sport. This earned her several notable endorsements, such as a five-year 40 million dollar deal with Nike. Furthermore, she also attained endorsements from Gatorade, Delta Airlines, Chase Bank, and a multitude of other companies.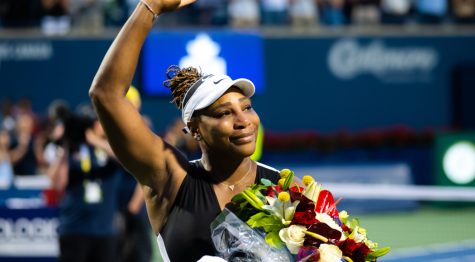 As Williams career expanded, so did her influence. She used social media to bring awareness to the Black Lives Matter Movement and rights of LGBTQ+ people. She also advocated for gender equity, specifically in tennis. Williams brought light to the fact that aggression on the court expressed by male athletes did not come with the same judgment as emotional responses from female athletes. Her passion for equity led to her  establishing Serena Ventures in 2014, an investment fund for women and people of color.  
Williams helped move the sport of tennis to a higher level. However, her accomplishments extend far beyond the court. Williams, just like many pro-athletes, serves as an ambassador and source of inspiration for the world. Her reach extends far beyond tennis, and into SRV. "I definitely feel that pro-athletes have significant influence. They give us something to work toward. She [Williams] gives me the drive to work toward my goals, " stated JV Tennis player Claire Ryan (9). The name recognition that comes from the connotation between athlete and sport serves as a driving motivator for people to join, support, or endorse a specific sport. Athletes like Williams receive such high endorsements because they symbolize not only themselves, but an entire sport.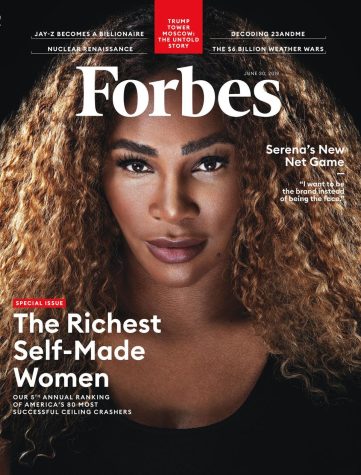 Many students at SRV play sports. The notoriety of our sports, and our reasons for joining those sports derives from athletes like Williams. We all idolize someone in our sport, and chances are, someone who doesn't play your sport associate's your sport with the very person you idolize. 
As athletes like Williams retire, new sources of athletic inspiration will begin to emerge and soon, the next generation of athletes and students at SRV will aspire to attain new accomplishments, records, endorsements, etc. The power that icons like Williams have is not only athletic, economic, or social. It is the power to shape their generation, and inspire the performance standard for the future.