I've listened to Midnights by Taylor Swift 3 different times – here is my review.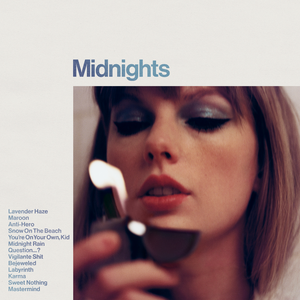 Spoiler alert: this album is basically flawless.
Just like everyone other Swiftie on the night of August 28th, 2022, I was freaking out when Taylor Swift announced that she was releasing her tenth album. Although she has released 2 re-recorded albums in the past 2 years, fans have not heard anything completely new until now. 
When my eyes first laid upon the Midnights album cover, I instantly assumed that this album was destined to be rock-pop, or something similar to Stevie Nicks due to its 70s-inspired era and visuals. But I was astounded (and ecstatic) to find out that instead Swift's tenth studio album was, in fact, nothing like that at all.
As a passionate 1989 fan, I could not have been more pleased with Midnights. Produced mostly by the pop-passionate and Grammy-winning Jack Antonoff, who worked on Lorde's Melodrama and more recently The 1975's Being Funny In A Foreign Language, the album takes on a dark yet beautiful dream-pop sound.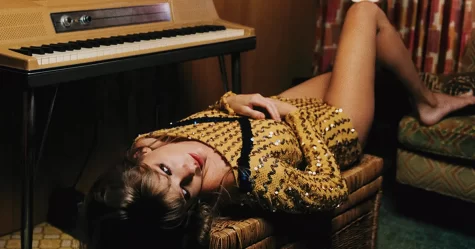 The album opens with the smooth, catchy beat of "Lavender Haze" that immediately grabs your attention, similar to "I Think He Knows" off of 2019's Lover. "Maroon," my personal favorite, details a vivid scene with immaculate production and an incredibly satisfying chorus. The lead single "Anti-Hero" does not disappoint; its snappy humor coupled with heartwrenching lyrics make you want to dance and cry in your room at the same time. 
The single flaw I encountered on Midnights is the absence of Lana Del Ray's solo verse. I had been hoping for her to sing her own part on the fourth track, especially with her credited songwriting. But I still enjoyed "Snow On The Beach" immensely, which really does feel like "flying in a dream." This track may be my favorite collaboration to date of Swift's, especially with the smooth blending of their voices and the heartstopping beat drop near the end of the song.
Swift is famous for her notable track fives. Those songs are the most vulnerable and heartbreaking of the entire album and contain a variety of motifs. "You're Own Your Own, Kid" carries on the pattern perfectly. The lyrics detail her life starting from when she was a devastated teenager to a hopeful adult who assures her listeners that everything will be okay. I promise you that the acclaimed bridge will tear you to shreds.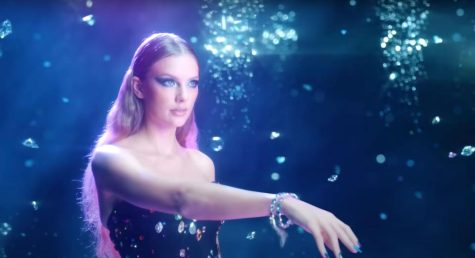 The rest of the album will stun any avid pop listener. From the confidence boost of "Bejeweled" to the playful beat of "Karma," this album will have you both dancing until you drop and crying to Swift's heartfelt lyrics. 
The album closes with the track "Mastermind," a synthesized, electropop song that still manages to break you with the bridge. I was speechless once the last notes faded out. Swift's record absolutely sounds like the child of her own 1989 and Reputation. Coupled with both of their lyricism and stellar production, she knocked it out of the park once again. Truly, I believe that Midnights will go down as one of, if not the best, pop albums written by Taylor Swift.